I'm now developing a new project called "Sky Challenge".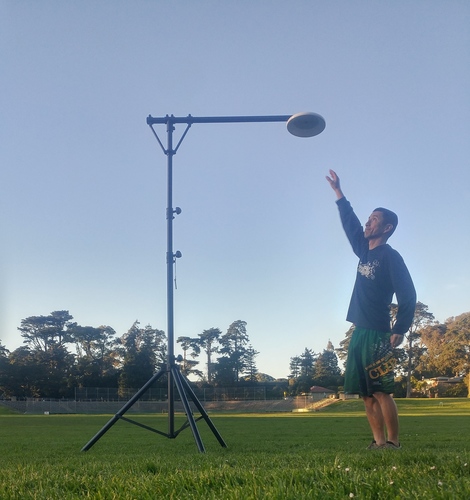 I thought it would be fun.
To build "Sky Challenge", I bought this tripod stand (12 ft.) at Amazon.com.
I personally didn't need 12 ft, but, I know some people can dunk, so, I got a tall one just in case.
(Basketball hoop is 10 ft.)
Odyssey LTP2 Tripod Stand With T-Bar
Then, I got powerful magnets (16mm Dia.) at Daiso.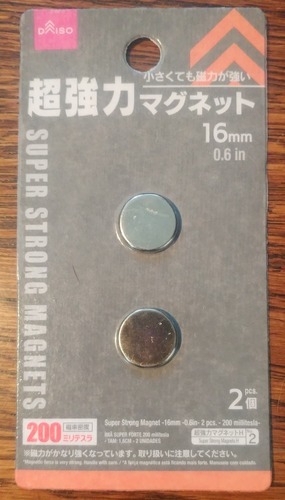 I think any type of "powerful" magnet works.
Here is an example in Amazon.com.
DIYMAG Powerful Neodymium Disc Magnets with Double-Sided Adhesive, Strong Permanent Rare Earth Magnets for Fridge, DIY, Building, Scientific, Craft, and Office Magnets, 1.26 inch Diameter, Pack of 6
I used a glue that I got in Japan.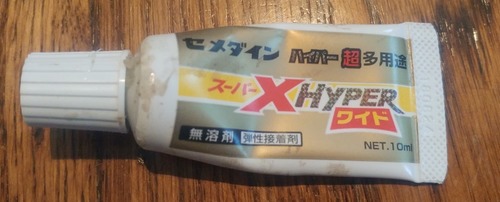 Any type of glue that works for plastic and metal would be fine.
Here is an example.
Gorilla 6770002 Micro Precise Super Glue, 5 gr, Clear
That's it.
Oh, I forgot about a disc.
Next step is building.
First, I glued the magnet on the back of the disc (at the center).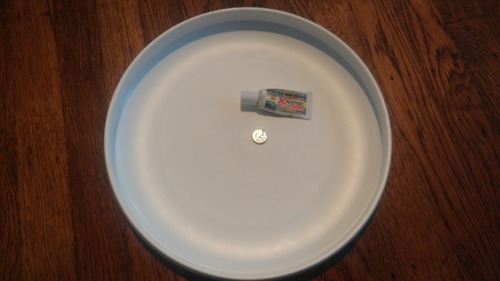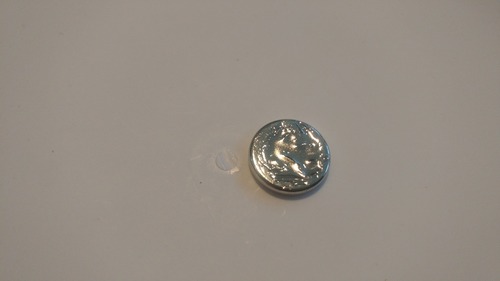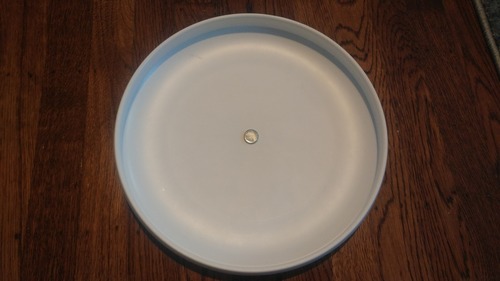 Next, I glued another magnet on the top of the bolt that came with the stand.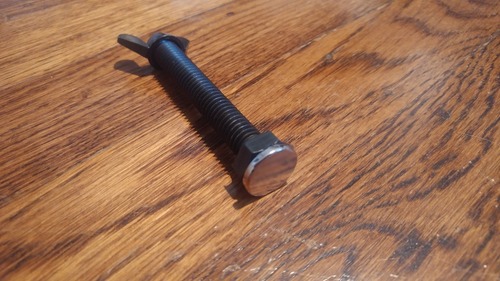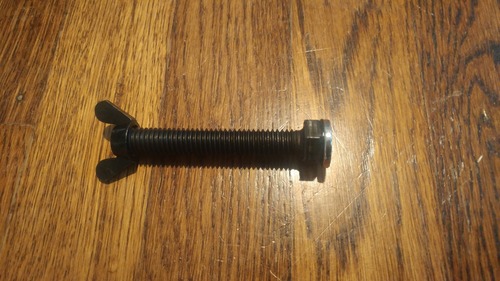 Then, I attached the bolt to the T-bar of the stand.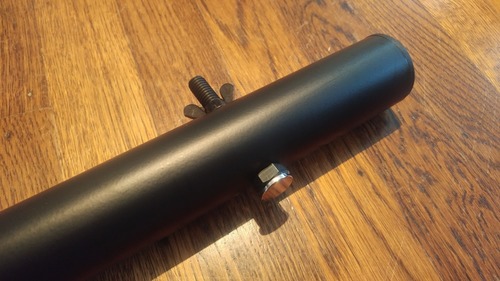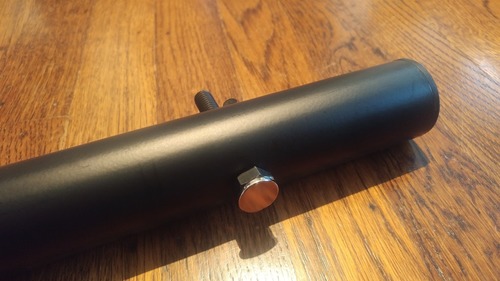 Then, I set up the T-bar support just like the picture below.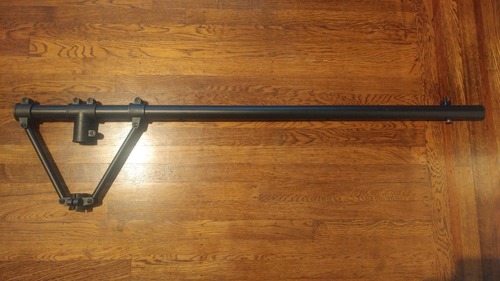 Finally, assembling. It is very easy.
I didn't used any tools (like screwdrivers) except a small hex wrench that came with the stand.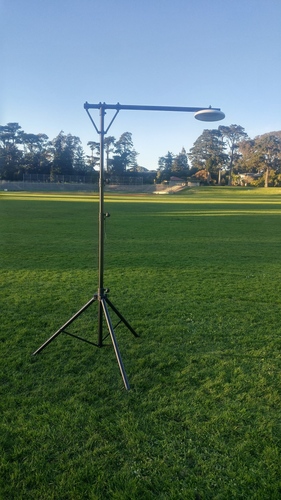 I have tested on the field, and it worked well.
Lastly, I noticed it would be great to have a long pole to put the disc on.
I found a mop pole at home and it worked!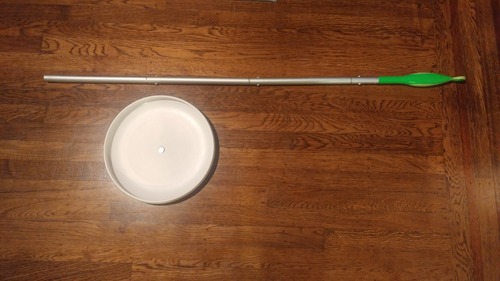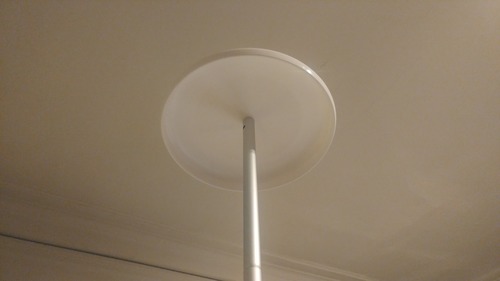 However, I think it would be better if I get an extension pole like this.
Ettore 48450 Bulb Changer Kit with Pole
By the way, this doesn't show how high the disc is from the ground, so, I use a tape measure from Target.
Here is an example in Amazon.com.
Komelon 4912IM The Professional 12-Foot Inch/Metric Scale Power Tape, Yellow
Anyway, I will test it out more and post updates.
Feel feel to leave any question, comments, feedbacks, etc.
Thanks!
Sat
Disclosure: There are affiliate links in this post. This means if you click on the link and purchase the item, I will receive an commission at no extra cost to you